Hugh did not believe in storing or lending pictures, but hung them all on the walls, the newest in positions where he could see them every day and decide if they needed further work. This always meant that a chain of others had to be moved too, and over time the whole house became something of a gradually changing installation.
These images give a tour of the Richmond house and his very idiosyncratic workshop.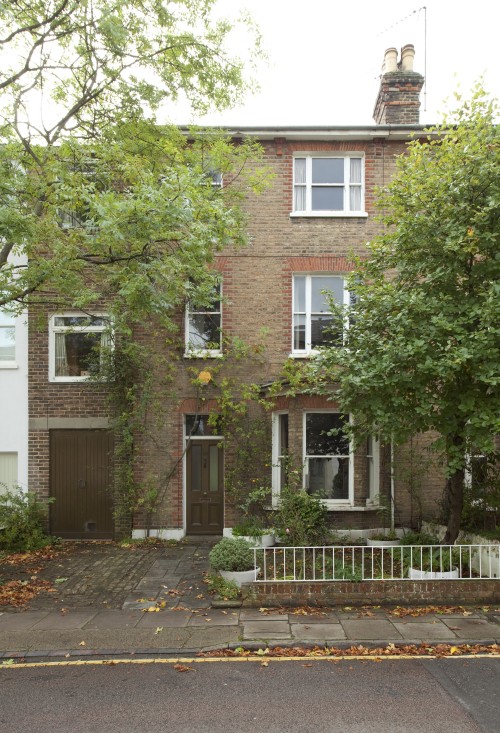 The exterior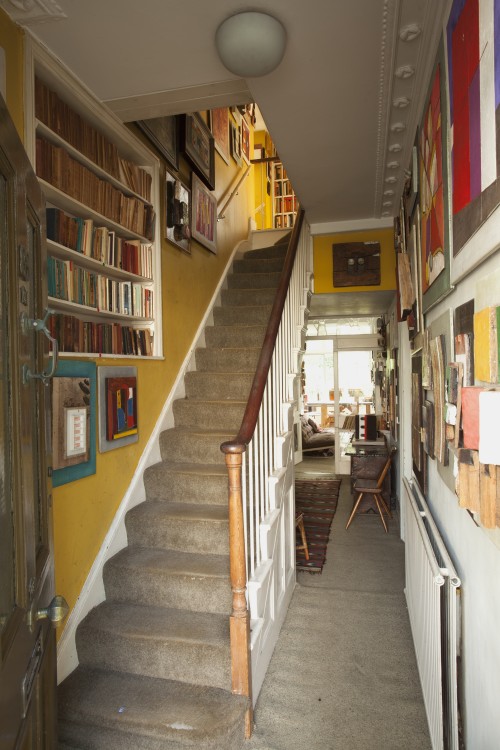 Coming in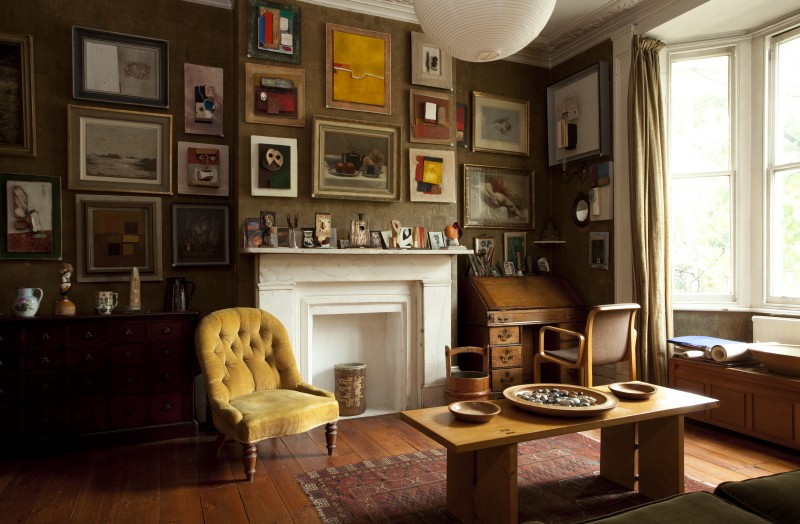 Downstairs sitting room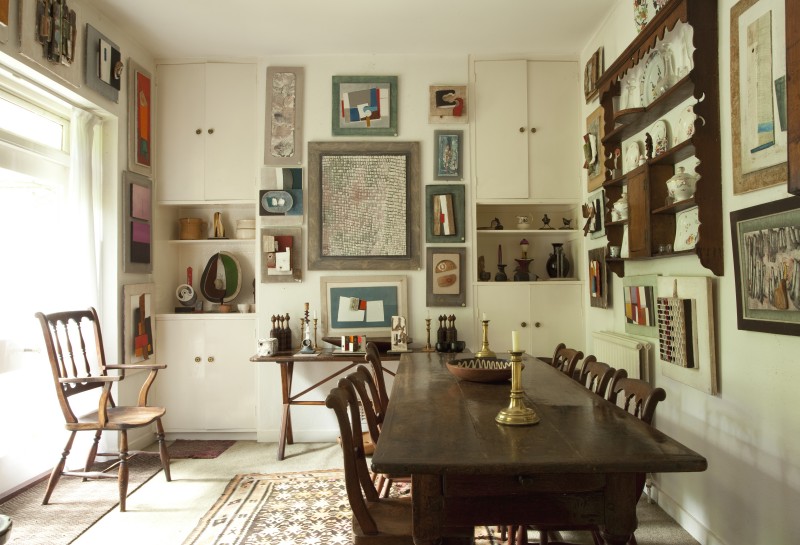 Dining room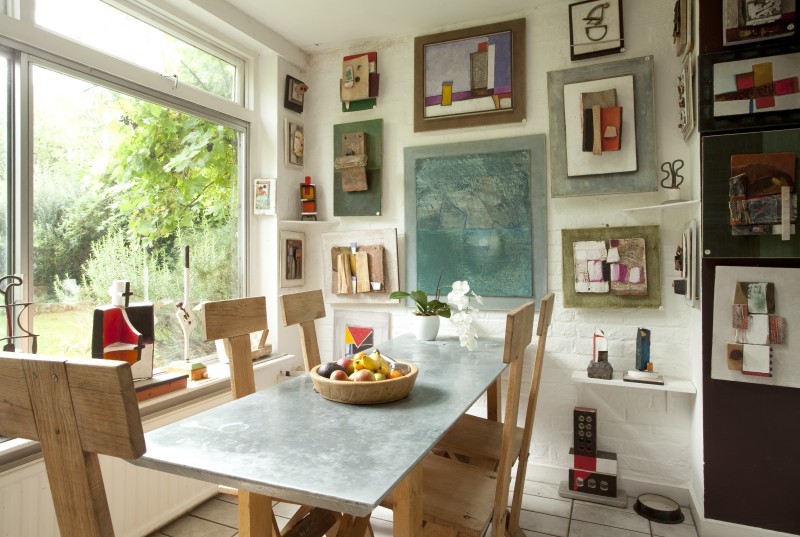 Kitchen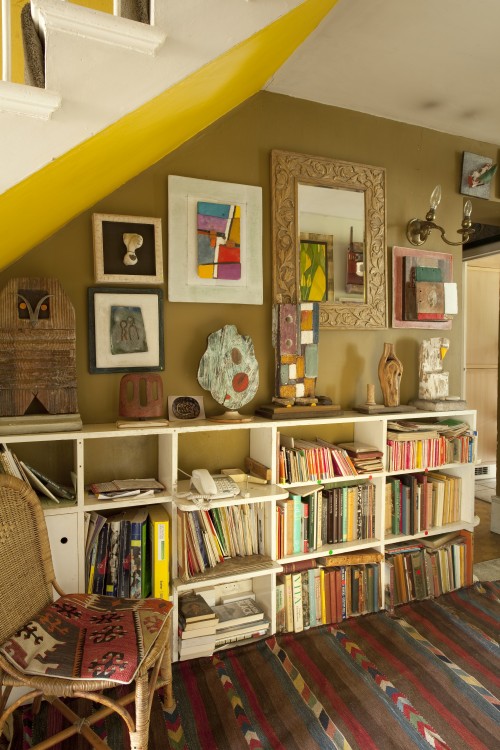 Under the stairs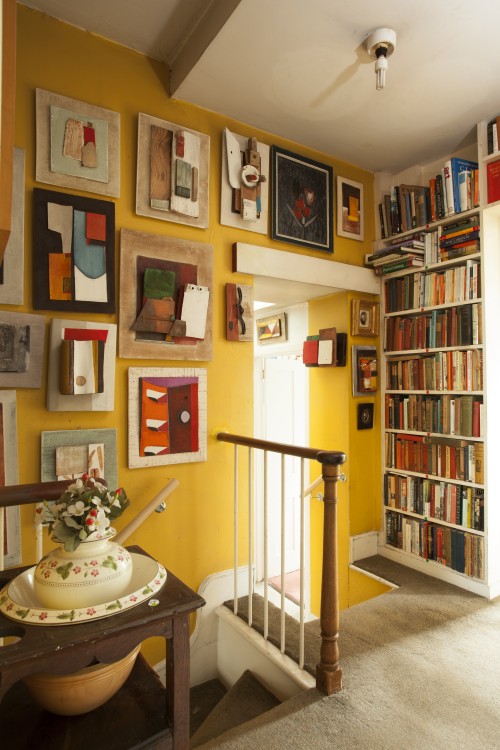 First floor landing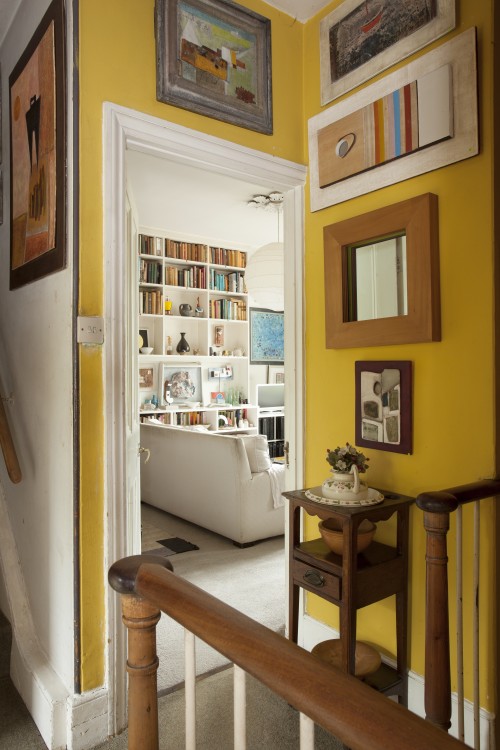 Looking into upstairs sitting room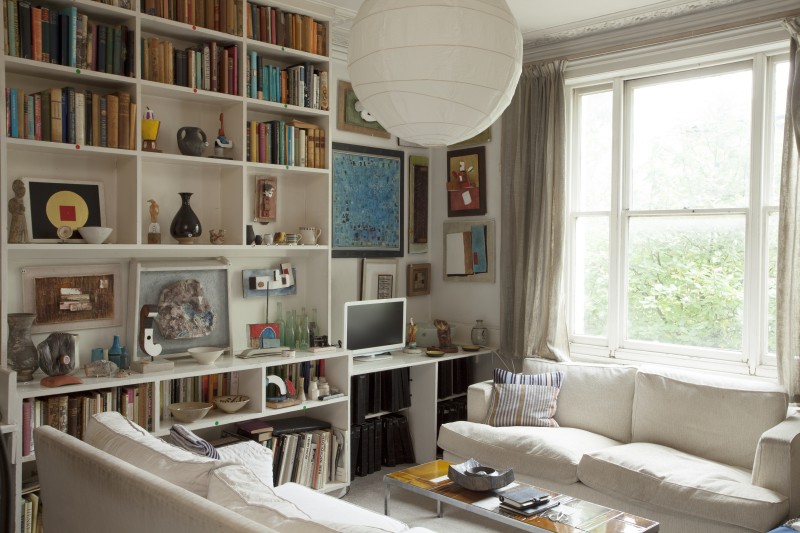 Upstairs sitting room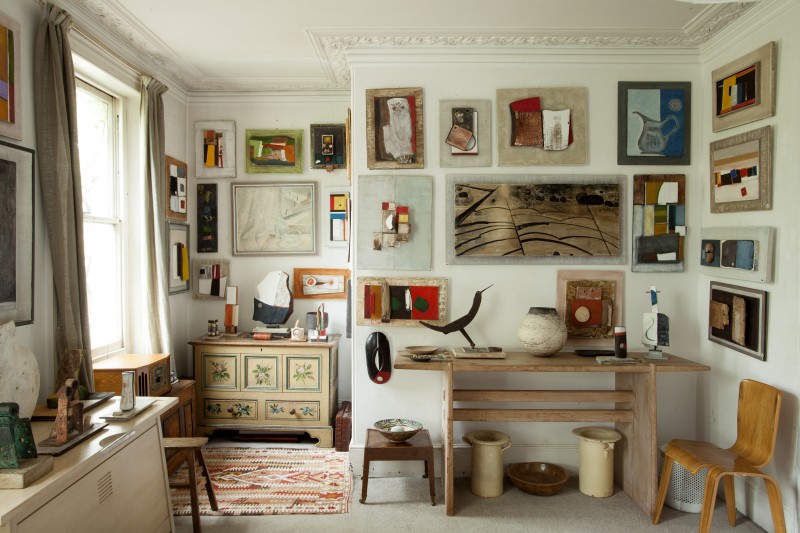 Upstairs sitting room
Upstairs sitting room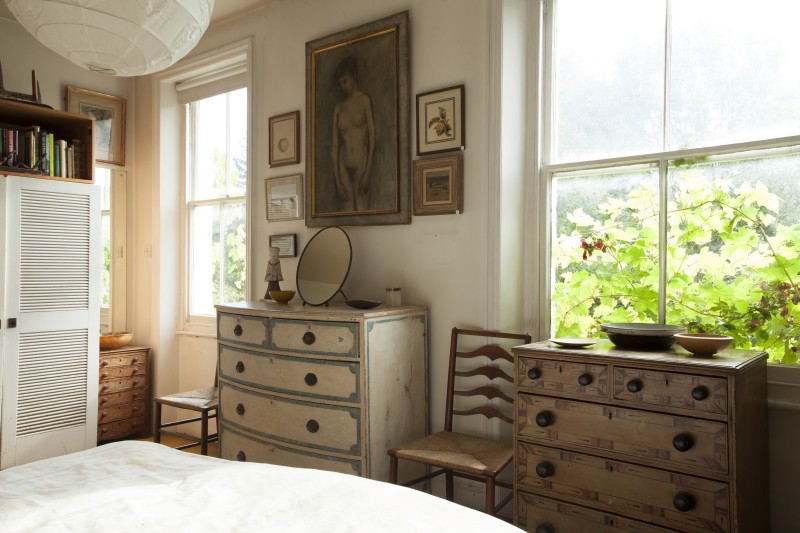 Main bedroom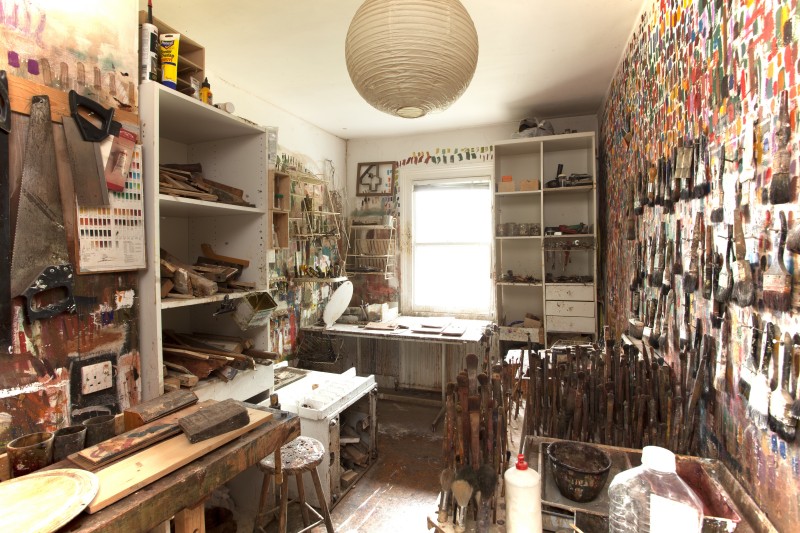 Hugh's workshop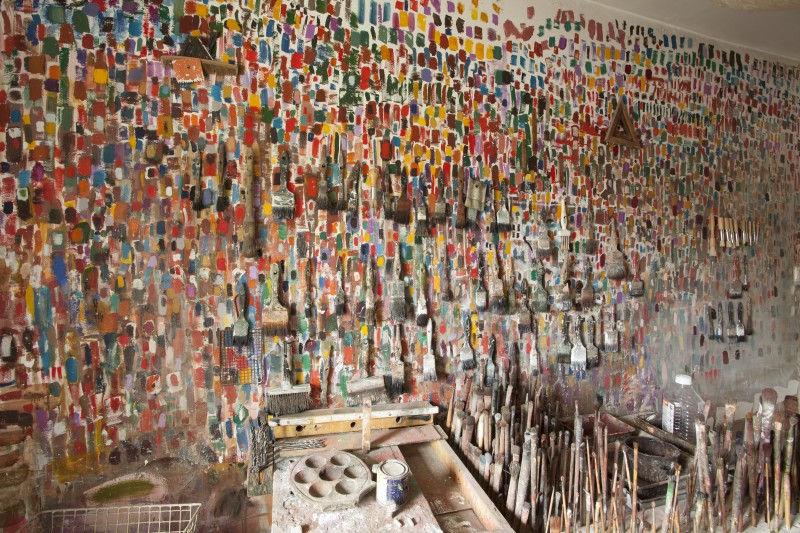 Workshop wall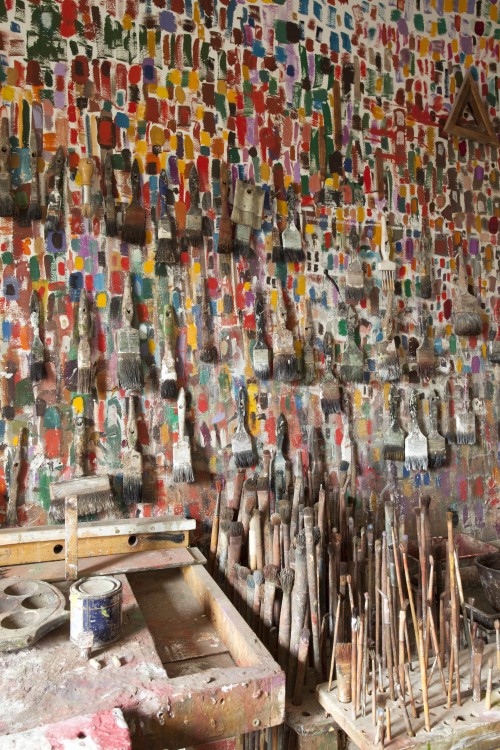 Wall and workbench
 Frames and jackets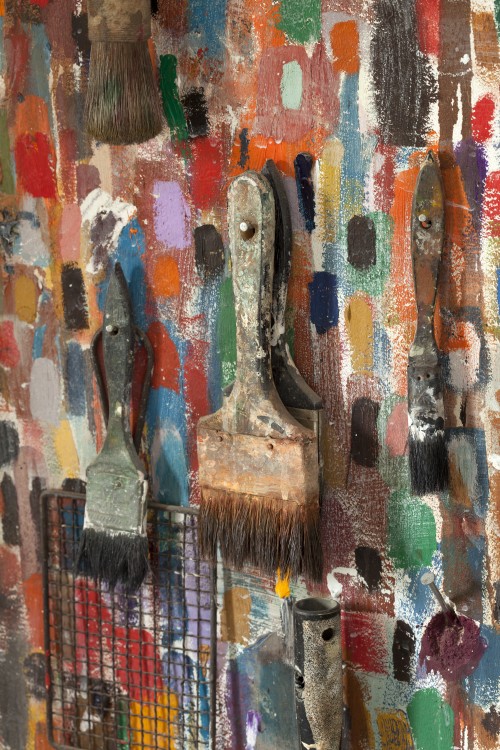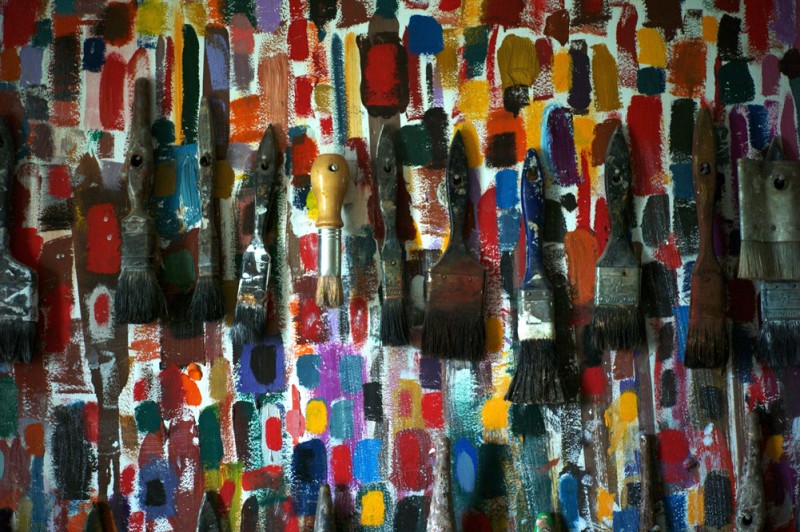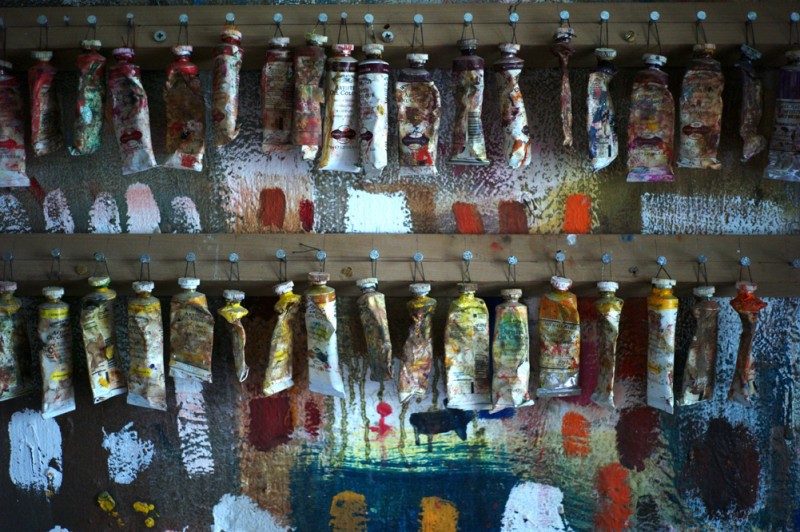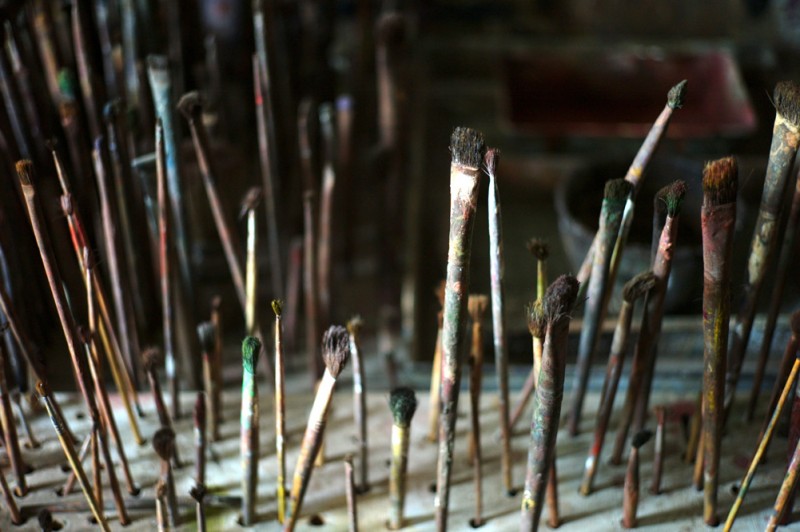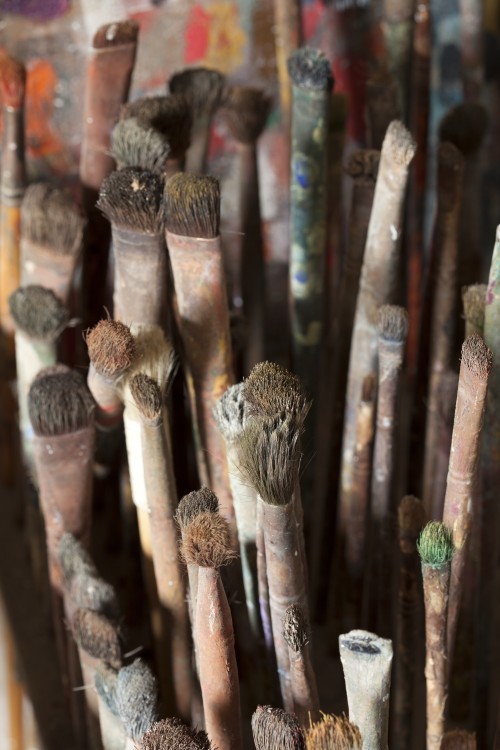 Details – brushes and paints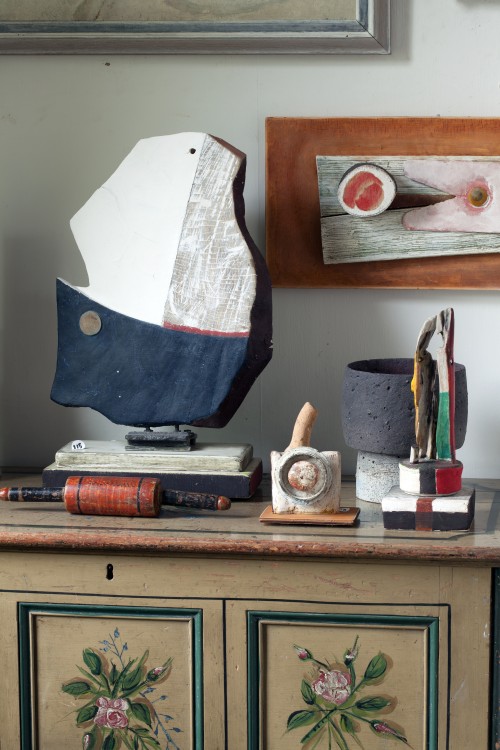 Corner – upstairs sitting room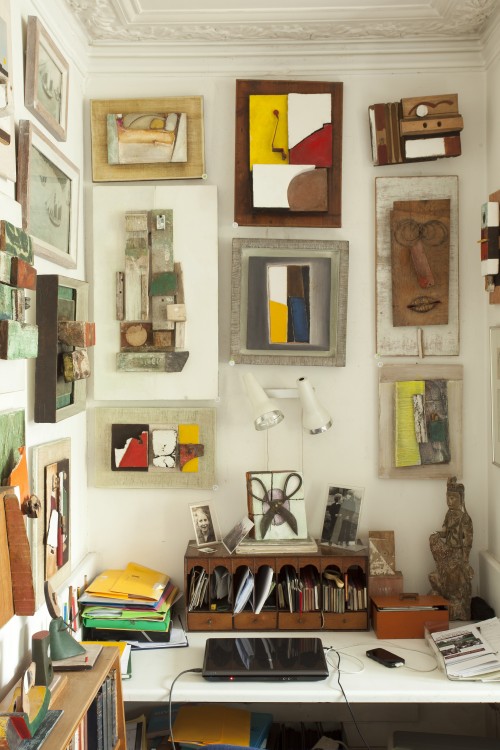 Another corner – upstairs sitting room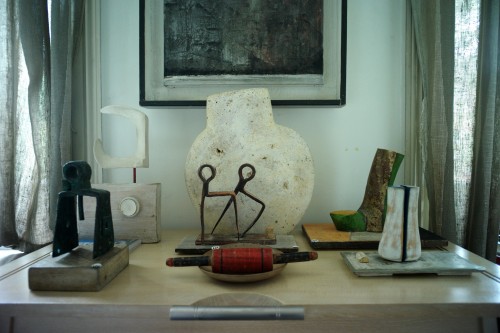 And another corner of the same room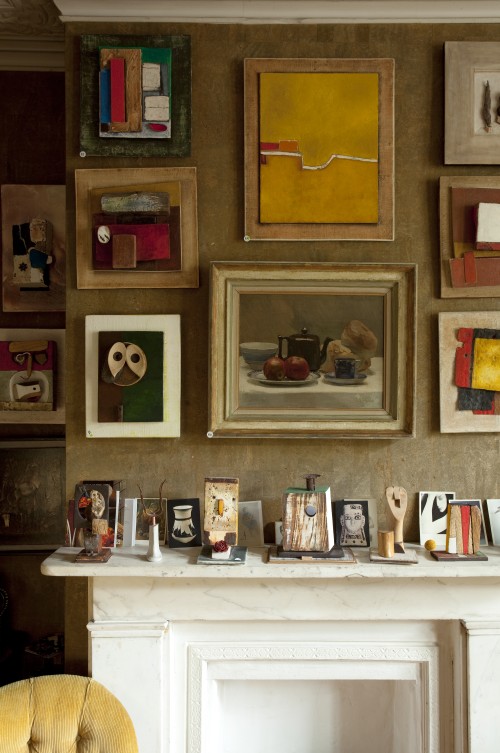 Sitting room mantlepiece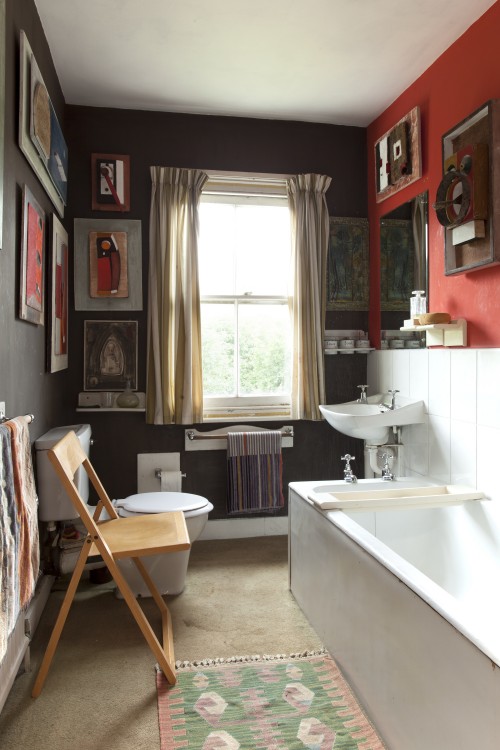 Top bathroom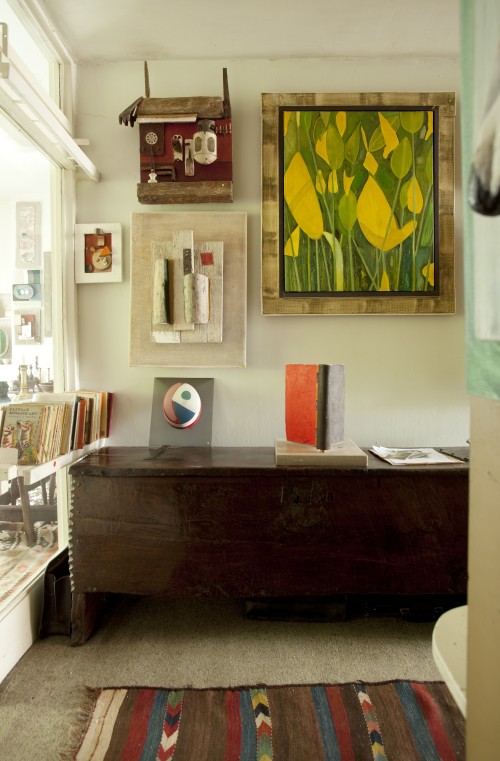 Chest in the hall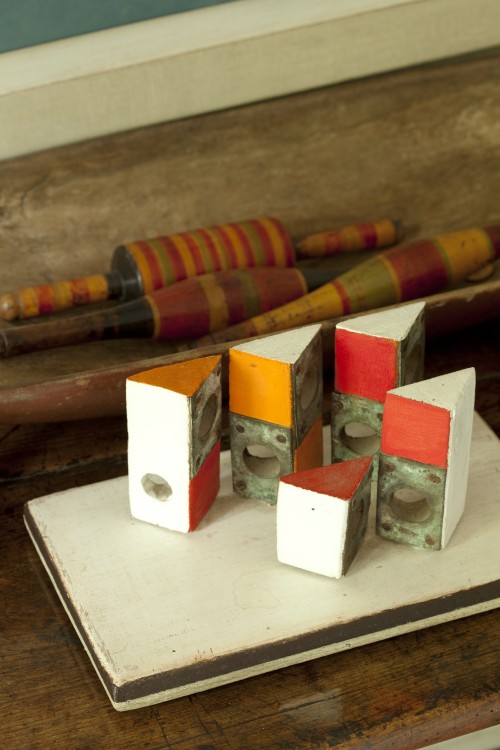 And a cheerful object  at the end.